The main material of this heat exchanger – copper because it has a very high thermal conductivity, ductility and corrosion resistance. Corrugated inner surface increases the thermal efficiency of the tube.
Ribbed heat exchangers are used primarily for heating drinking water or for heating of large tanks with water. They are used for different kinds of boilers and solar collectors (safety requirements to the heating system with flow to 110°C).
Spiral heat exchanger consists of seamless copper tube with integral ribs (GEWA-D) and solder fittings. Tested under pressure 28 bar.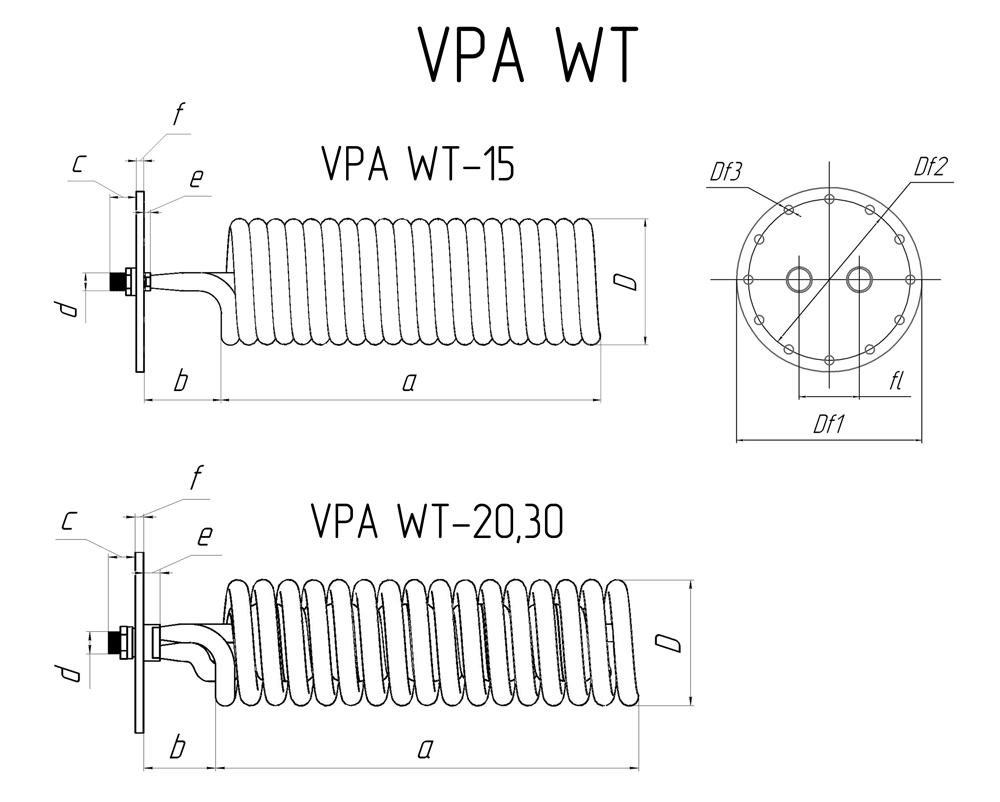 Series
Heat exchanger area, m2
Weight, kg
Dimensions, mm
a
b
c
d
e
f
D
Df1
Df2
Df3
fl
VPA WT-15
3,2
18
580
90
40
1"
10
12
194
280
245
14
71
VPA WT-20
4,4
23
585
120
40
1¼"
25
12
194
280
245
14
91
VPA WT-30
5,4
25
725
115
40
1¼"
25
12
194
280
245
14
91